The Perfect Christmas Gift for Everyone on Your List
Choose your crystal shape and size from our variety of products, upload your favorite photo, we'll take it from there.
Get started
Relive your magical moments with our 3D heart crystal
Celebrate any occasion with 3D photo crystals, the perfect photo gift. Transform precious memories into personalized crystal keepsakes that stand the test of time.
Get started
Classic and Elegant shop our 3D Iceberg crystal
Capture unforgettable moments with personalized 3D photo crystals, the ultimate photo gift for birthdays, holidays, and anniversaries.
Get started
Free shipping

Free shipping on all orders

Premium quality

Prime print and materials

Free returns

100 Day returns
Best selling 3D photo crystals
Create the perfect personalized gift with 3D photo crystals.
Whether it's a gift for a special occasion, a picture of a loved one that you want to keep close, or simply a happy, funny moment that you want to preserve, 3D photo crystals are the perfect choice for an amazing gift that is guaranteed to last for a lifetime.
4.7 Stars, over 7000 customer reviews
Happiness guaranteed
It turned out beyond beautiful! Excellent quality!

Jonathan R.

The details and quality are incredible! I couldn't be happier with how it turned out.

Branda L.

I love the way my Masterpics order turned out! It was a Mother's day gift for my mom and it's just perfect.

Laura S.
Share your moments
#LoveMasterpics3D join our growing community!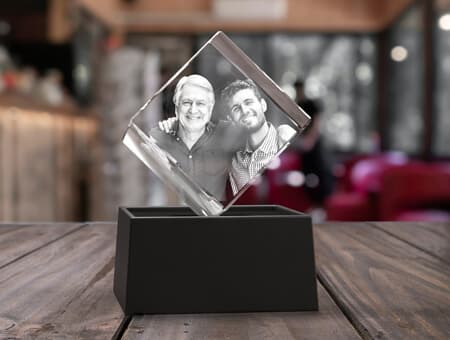 It was shipped very quickly I had everything in 5 days. I'm very satisfied! I would highly recommend them.
Wendy L.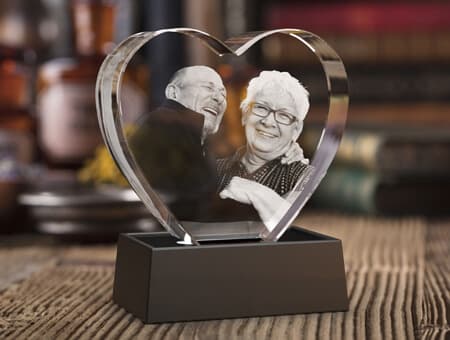 Great product. The pictures were clear and my wife loved the crystals. I would recommend this product to anyone for any occasion.
Linda E.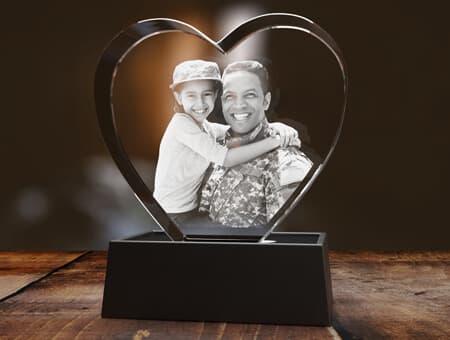 So beautiful definitely will buy from here again another time.
Steve M.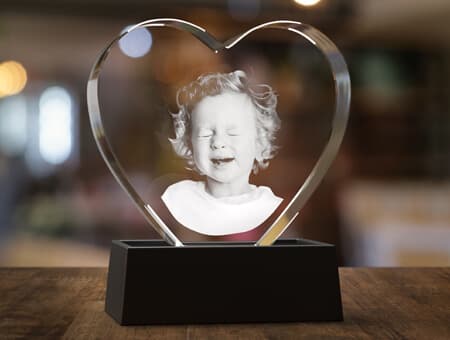 The details were great! My wife was very happy with this gift.
David L.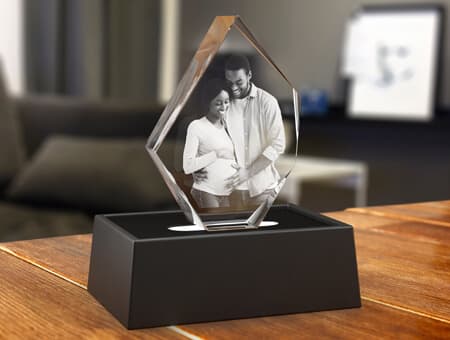 The quality and realism of the photo inside the crystal is incredible! Pricey but worth it.
Amanda. P.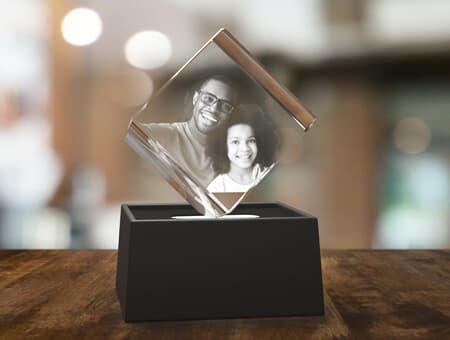 This was my 2nd order from Masterpics. They do an amazing work.
Tenisha W.
Masterpics Gift Card
Give the gift of a memory. Gift cards are the perfect gift to celebrate the memories you've made together. Our gift cards can be sent by e-mail to family or friends, your loved ones will be able to choose their own favorite photos.
Shop Gift Card
The Magic of 3D Photo Crystals
3D photo crystals are timeless classics that make amazing gifts and keepsakes. Here at Masterpics, our wonderful, American-made pieces are used to transform the image you love into a treasured 3D photo that will last for a lifetime.
Here's How We Create 3D Photo Crystals
First, you will get to select the shape and size that you want for your photo crystal. This is important, as it lays the foundation for the rest of the creative process. You can choose from a selection of shapes, ranging from diamonds to hearts, horizontal rectangles, and more.

Once you've chosen your crystal's shape and size, we'll then need the image that you want to be converted into 3D. Ideally, it should be a clear and sharp image; though our designers will ensure it's all good to go before putting it on your crystal.

Finally, once all of this is taken care of, we then use elite software and laser technology to turn your favorite memory into a beautiful 3D picture cube. This process involves laser etching your image onto the crystal to ensure your piece comes out beautifully.

Learn more about the etching process here.
More About Us as a Company
Here at Masterpics, we are on a mission to help each person hold onto and remember their best, most cherished memories. Every image holds value for someone, represents their journey, and serves as a reminder of their happiest times. It's for these reasons that we make 3D Crystals to truly honor the memories that matter most. Masterpics is proud to have created countless pictures that were given as crystal gifts during birthdays, graduations, weddings, anniversaries, and other special occasions. Learn more about our story here.
Get Started Today!
Your Gorgeous 3D Crystal is waiting for you! Thankfully, getting the ball rolling is easy. We'll just need you to upload the image that you'd like to be crystalized and let us know your preferred style of crystal. From that point, our team will begin the process of turning your favorite memory into a state-of-the-art 3D photo cube.
Our Products
The finest materials are used for every product we create. Each of our K-9 crystals comes with optimal clarity and top-tier durality, making them sturdy and stable in any environment. We're extremely proud to offer a wide range of crystals to truly make your best memories last for a lifetime. Whether you go for a photo necklace or a photo keychain, Masterpics will make sure it's nothing short of the very best.
3D Photo Crystals
As you can imagine, 3D crystals are wonderful gifts to celebrate special occasions. In many cases, people who order our crystals end up using them as presents for anniversaries, birthdays, graduations, career milestones, and other events worth celebrating. By ordering a custom 3D photo crystal, you can give your loved ones a unique gift that stands out and carries sentimental value.
Personalized Necklaces
Our 3D necklace is a smaller version of the glass cube and is great for commemorating sentimental images. This piece of jewlery can also be easily worn or carried around with you, no matter where you go. You'll find these custom necklaces leave lasting impressions, pair well with different outfits, and even make wonderful good luck charms. At the end of the day, the inherently versatile nature of our 3D necklaces is why they'll never go out of style.
Personalized Keychains
Our 3D keychains are gorgeous tokens to keep with you, no matter where you go. The image on your piece can be of a loved one or even of a pet who has a special place in your heart. Since keychains are a very popular collector's item, they also make wonderful stocking stuffer presents for your loved ones.
LED Light Bases
As you decide upon your ideal crystal, you want to be sure it truly stands out once it's all done. That's why our LED light bases are here, to give your keepsake its deserved centerpiece status! With a light base, your image will be illuminated and naturally stand out in any and all places. Finally, our LED light bases come in wonderful shapes, sizes, and rotation options that are best matched with your crystal.
We want you to love your crystals
We want you to be 100% satisfied with your product. If anything in your crystal doesn't meet your expectations, we'll make it right.